MicrobladingTM (or hair by hair for the intimates)
The growth and the new growth of the eyebrows are sometimes difficult. Capricious, they don't always grow or grow back, or not in the right place/ or in an unattractive way. Nevertheless, you tell youreslf that nothing can replace natural and well-filled, beautiful eyebrows? NATURACIL offers the solution : microblading. This ultranatural dermopigmentation technique imitates the hair to the perfection.
We aim that you can find again « your previous eyebrows », before repetitive epilations, before the trend of « ultra thin » eyebrows. It's also to create partially or integrally your line, to make it denser, to correct it.
Microblading is a dermopigmentation technology, LINE BY LINE or HAIR BY HAIR (hairstroke). It means to insert line by line, with the help of aligned micorneedles of an extreme thinness pigments in thethinning areas of eyebrow. A pencil line will be beforehand drawn in order to define an ideal and custom-made line of eyebrows, where hairs and pigmentation blend harmoniously. The result is ultranatural. This semi-pemanent make-up technique requires a touch-up one month after the first session. It is maintained by half-yearly touch-up. Without touch-up the result becomes blurred until it disappears. It can last about two years according to different types of skin.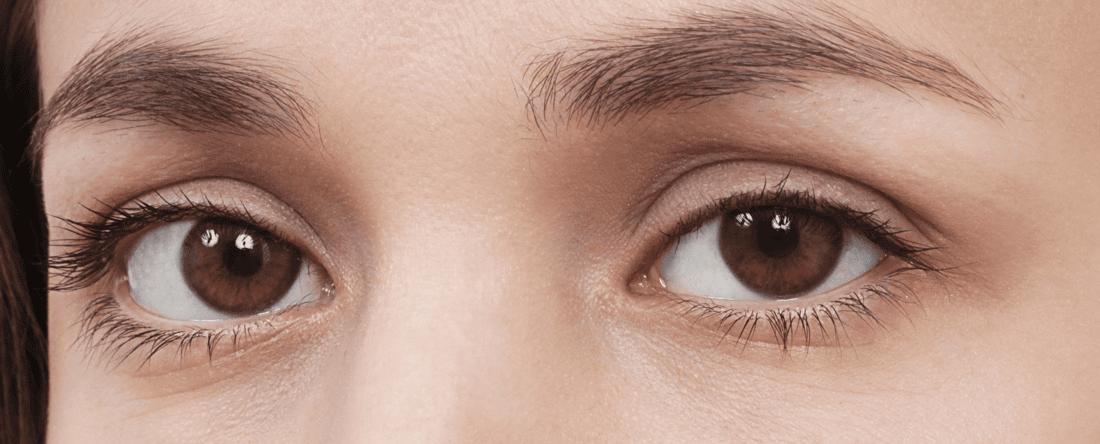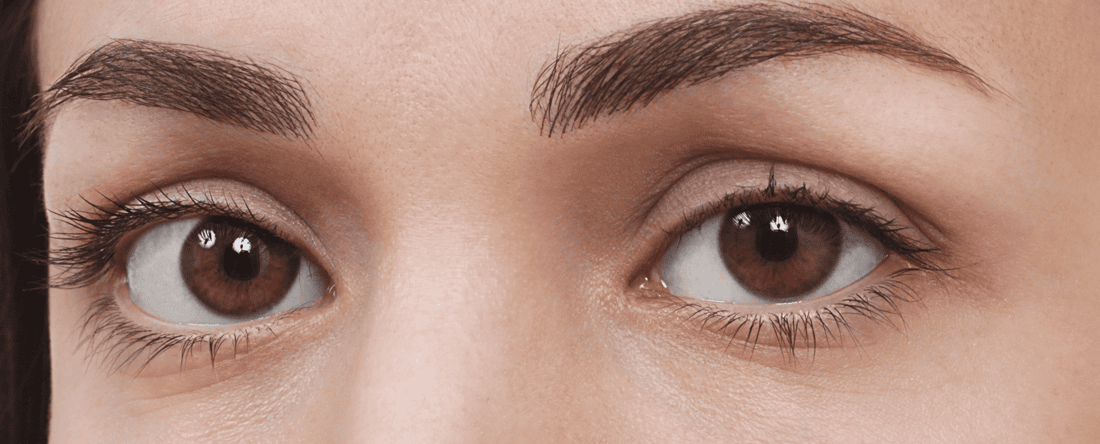 MicrobladingTM, semi-permanent make-up technique line by line, invisible for an ultranatural result.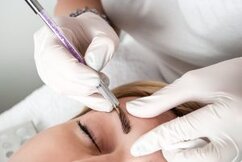 Microblading allows to make denser and fill in the sparse eyebrows, manhandled by years of repetitive epilations. It allows to redraw non-existent or scattered heads of eyebrows, correct asymmetries or also fill in the scars.
The result is a surprising « trompe l'œil » and especially on the sparse eyebrows. The hair by hair is also ideal for those who wish to soften the effect "tattoo" on a previous semi-permanent make-up.
Microblading is recommanded for all types of skin even for sensitive ones.
Microblading is a technique whose sensation is similar to that of a scratch.
Bleeding is normal and very low. The session lasts one hour/ 1 h 15.
Our prices
| | |
| --- | --- |
| Partial MicrobladingTM | 250 € |
| Full MicrobladingTM | 300 € |